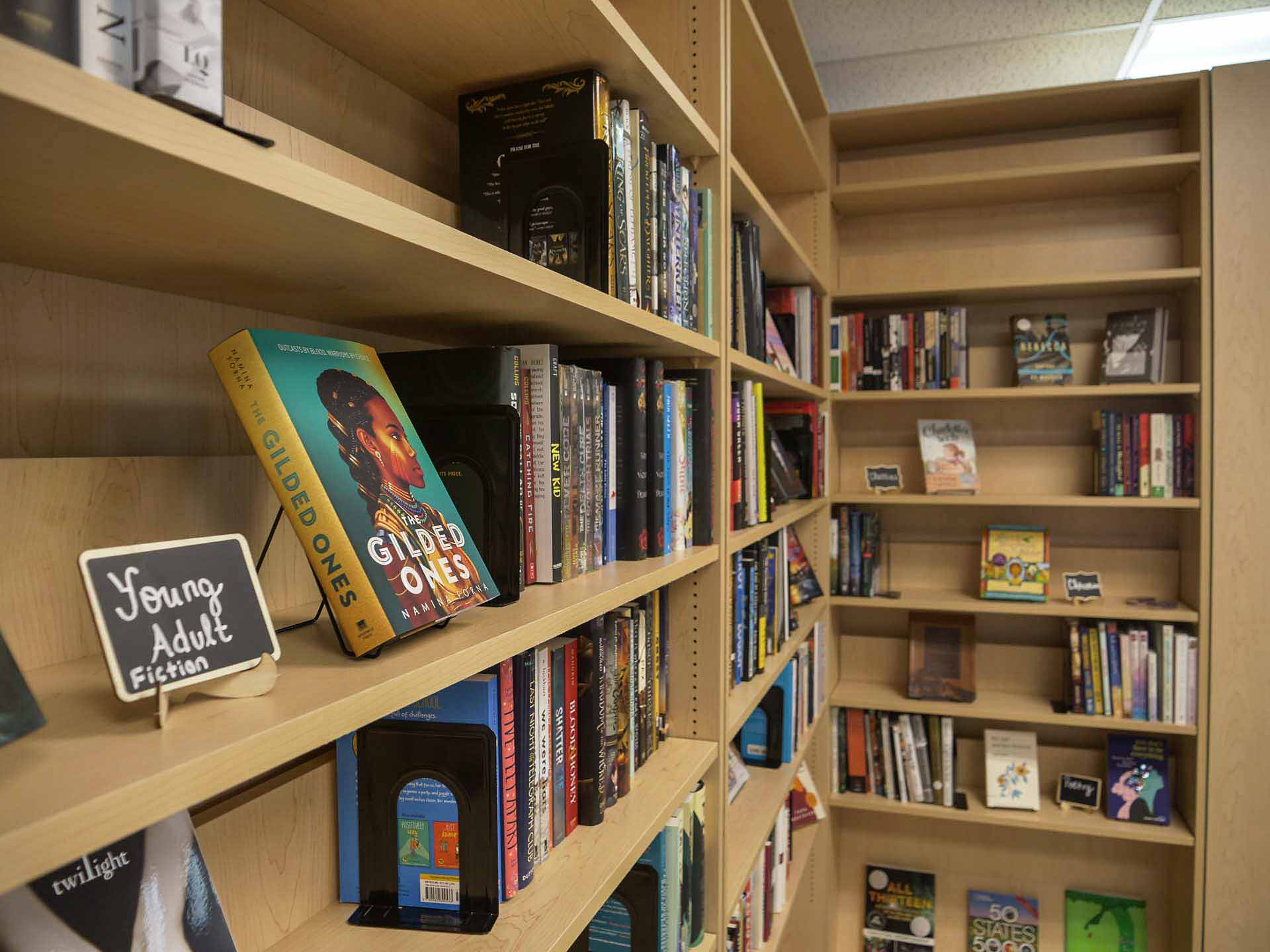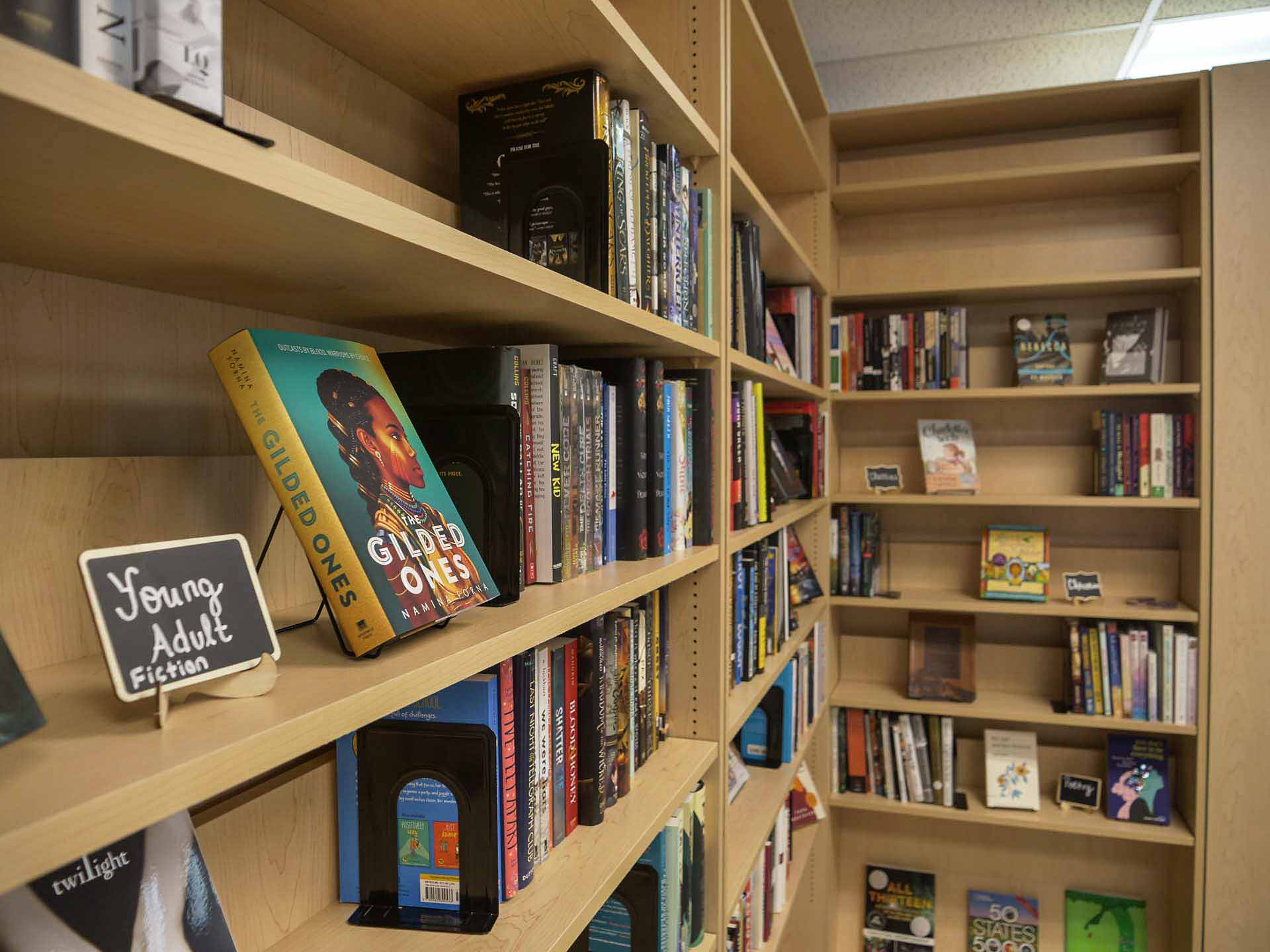 It is a part of Book Bound's mission to support local authors. However, the best way for sales to happen here is if YOU let your friends and family and followers on social media know that WE have your book. I am also happy to host book releases and book signings IF you do not have any other events scheduled for the same book. It is fruitless for me to host an event that you are already having or will have in the near future.
Consignment. If your book is self-published and you are not signed up with Ingram Sparks, I offer a 60/40 split of the retail price of your book. ( author-60%, Book Bound 40%). I will carry a book up to six months. If it is selling, I will continue to carry them, if not, I will ask that you return to collect your books. Come in quarterly to check your sales and collect your check if it is due.
Through our usual distributor. If your book is carried by Ingram, we might order it directly from them if the book catches our interest and we believe it will be of interest to our customers. You may send or deliver a finished copy of the book to the store along with relevant information about yourself, where it can be ordered (note: we won't order a book on spec from Amazon), and what the book is about. We will place the book on the shelf for sale as a test run to see how quickly it sells, or if it sells at all. If it sells quickly we will re-order it. If it doesn't sell at all we will donate it to a good cause.
Please note that we receive multiple author inquiries. Please DO NOT CALL the store on the phone to pitch your book. I would prefer an in-store visit. Please also be aware that if you drop your book off for us to consider, it may take up to a month or more for it to be looked at. Please be patient and do not hassle the store staff about it.
Are you looking for information about self-publishing?
Please visit Ingram Spark for a solution to self-publishing needs that do not involve Lulu or CreateSpace. We can not advise you about self-publishing nor offer manuscript assistance, nor do we really recommend self-publishing at all over the traditional publishing model. However, there are many successful writers who take the self-publishing route and there are many great books that have been self-published. If you'd like help with self-publishing your book, we have a lot of respect for folks at Ingram, who are big supporters of independent bookstores and are a pleasure to do business with, instead of CreateSpace, which is part of Amazon, which is trying to put us and all independent brick and mortar retailers out of business. For more information about why we prefer you not support Amazon, please see this link: http://www.civiceconomics.com/empty-storefronts.html
Some DOs and DON'Ts when trying to get your book onto a bookstore shelf
DO:
Always be respectful of the bookstore staff's time – they are generally trying to get more done in a day than they have time for and one author wanting to discuss/learn how to get their book on the shelf or check on sales takes up a relatively huge amount of time, with little return to the store.
The research. Most bookstores have stated policies on their website on how they handle buying/stocking independently-/self-published books or books by local authors, to save time for the author and the bookstore both. There is a lot of information for authors available about how the industry works, how to market, how to find someone to professionally proof and edit and do cover art, etc.
Understand that it is an exceedingly rare independently published book that has the production values to match traditionally published books, and this can make them very hard for bookstores to stock and sell. The biggest complaint? Lack of title and author on the book's spine. Second biggest? Poor cover art. This is especially true for children's books.
Be a customer of the store you are asking to stock your book.
Be sure your website links to your local indie bookstore site, and that your social media links there also. If you must mention Amazon on your site, be sure it is not at the top of the list of places to buy your book. If you post a link on social media to help your friends and family buy your book, be sure it is to your local bookstore!
Consider other ways to publish your book besides Createspace. Many bookstores make it a policy simply not to carry anything published by Amazon and I don't know any bookstore that will order a book from Amazon simply to get it stocked for a local author. Try IngramSpark instead.
DON'T:
Try to impress a bookstore owner by mention your Amazon ranking, your Amazon sales, your Amazon reviews, or anything at all about Amazon. An independent brick and mortar bookstore does NOT want to hear it. At all.
Call the store to ask how your book is selling. See "DO" #1 above.
Expect that your book will be of interest to lots of bookstores, especially bookstores not in your local area. A local connection or story angle is incredibly important for many self-published books to sell well in a bookstore.